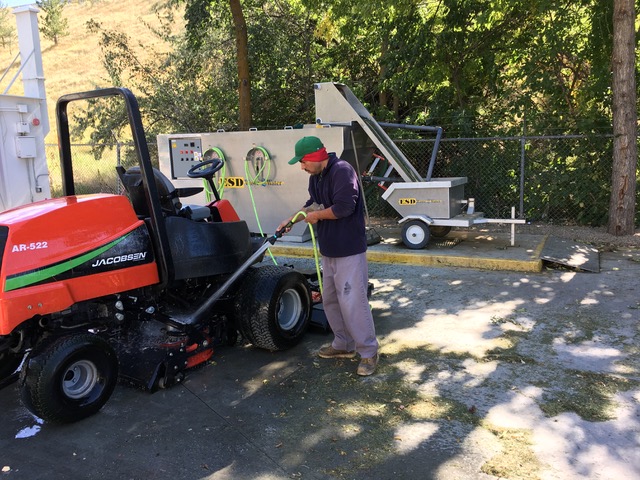 ESD Waste2Water will be attending the 2019 Golf Industry Show on February 6-7 in San Diego, CA. Join us at Booth #: 5345 to discuss at Wash Water and Chemical Storage needs.  See the ESD Waste2Water, Inc. equipment at "Inside the Shop" Booth #: 5929. Stop by to ask our team about Best Management Practices for:
Wash Water Recycle Systems for Golf Courses – Our wash water recovery solutions are used by golf courses around the world. Golf courses use them to wash golf carts, mowers, utility vehicles and other maintenance equipment. By recycling the water used in their wash operations, golf courses and turf care operations protect their property from wash water contamination and conserve up to 1,000,000 gallons of water a year.
Golf Chemical Storage Buildings – 

ESD

's chemical storage units are the ideal solution for golf course chemical storage.
Chemical Mix/Load Containment Solutions– Our mixing stations are designed to capture and recover any spilled chemicals during the mixing or loading process. The chemicals can then be saved and used, or properly disposed of.
ESD Waste2Water's products are used by golf courses across the globe. Learn more about our revolutionary line here!