Featured Products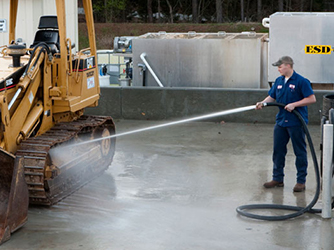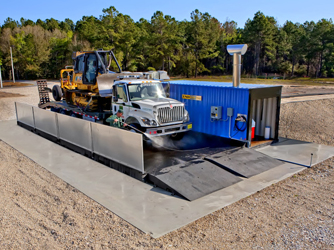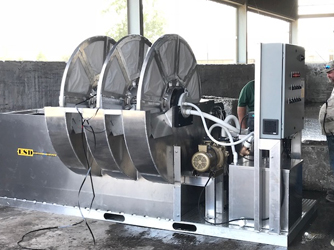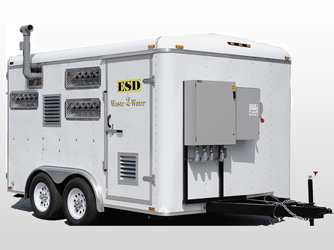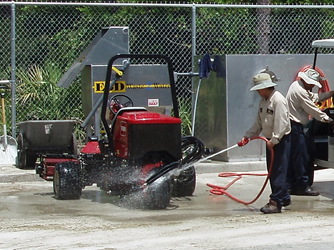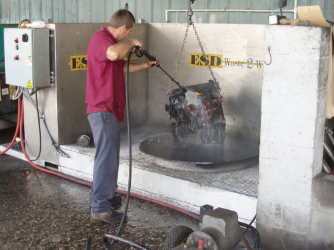 A Few of the Industries We Serve…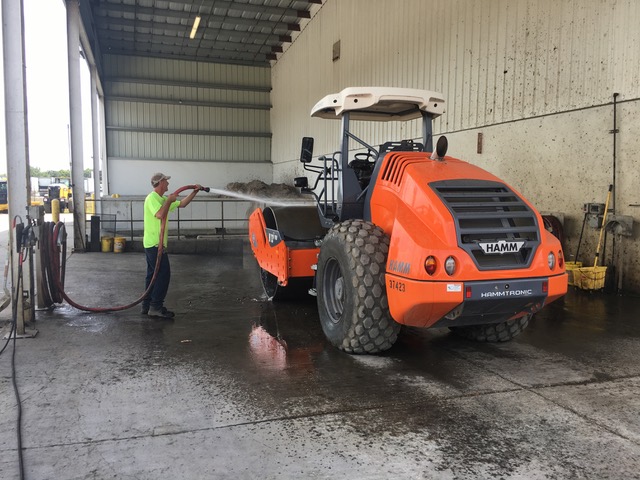 Closed-Loop Wash Racks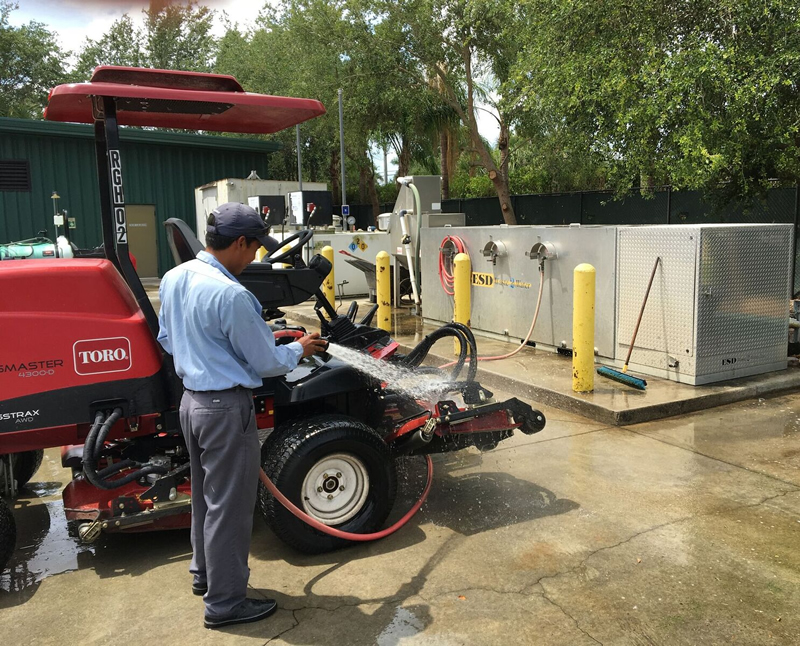 Golf Course and Turf Care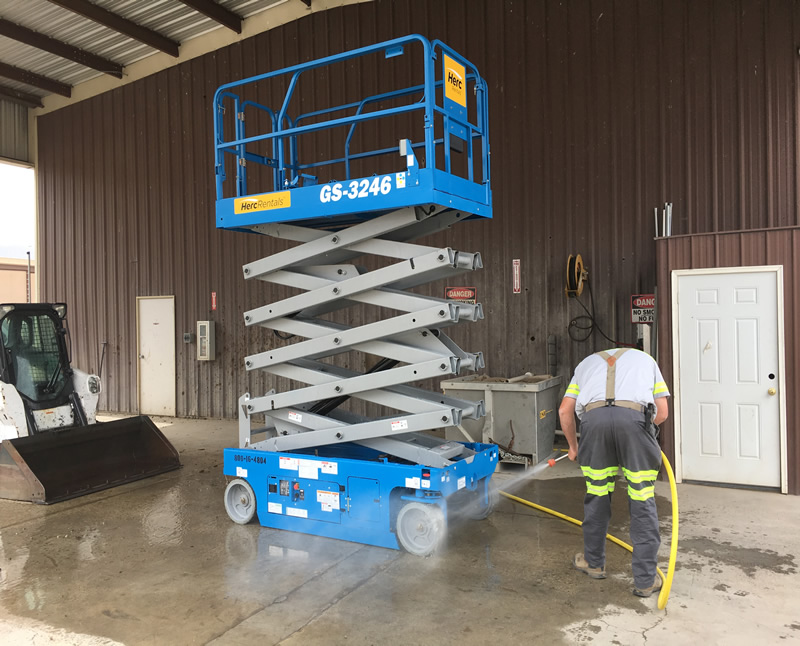 Rental Yards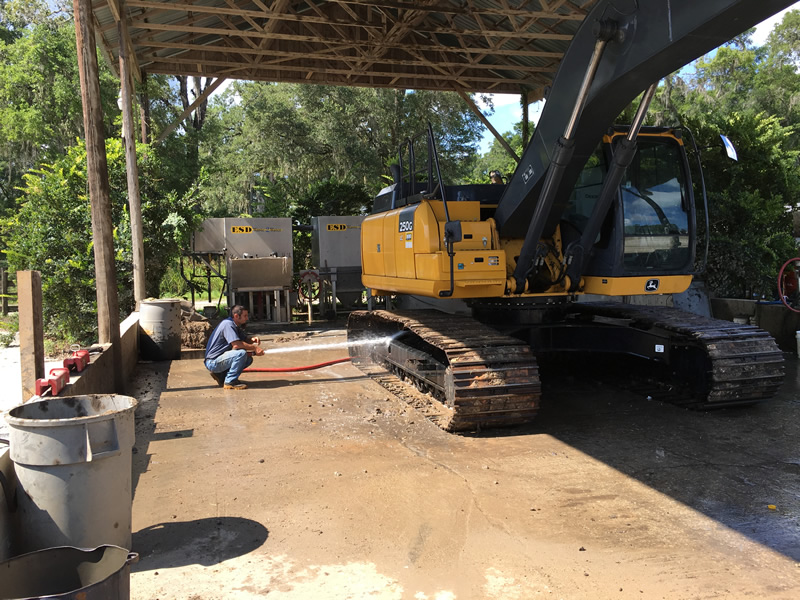 Heavy Equipment and Construction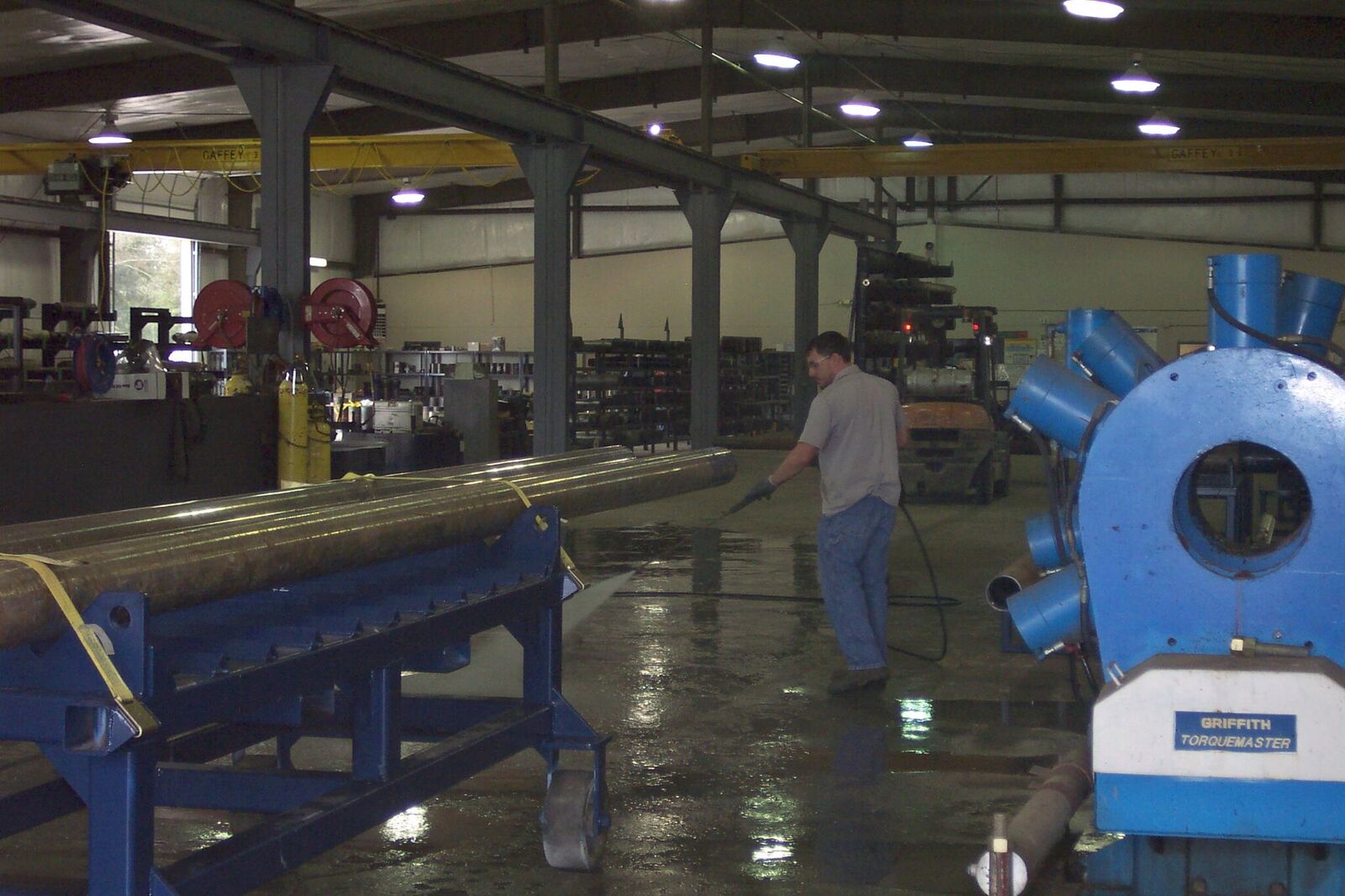 Oil and Gas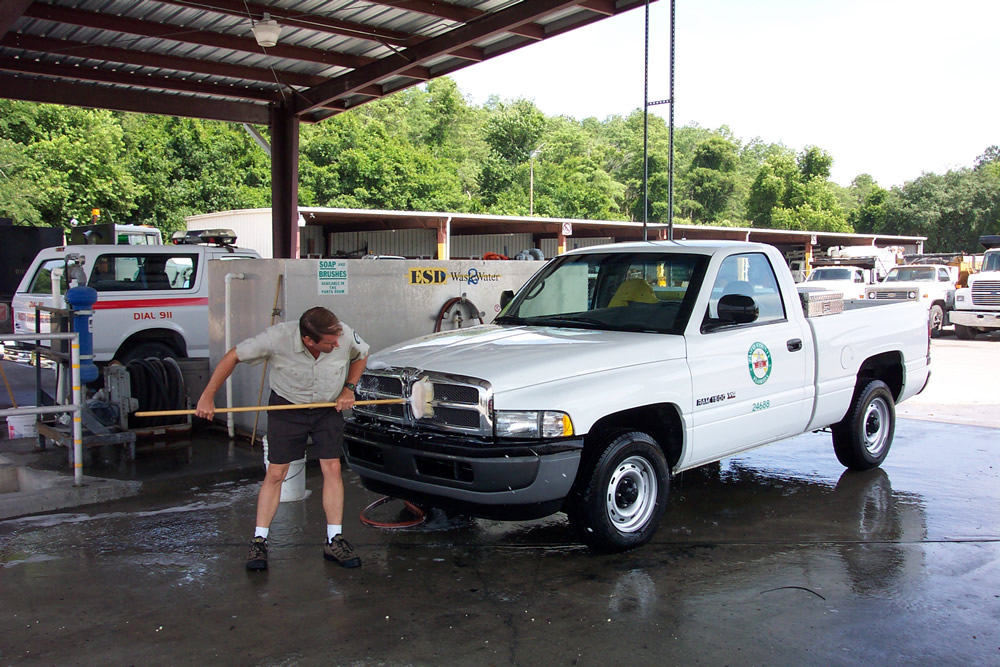 Government & Military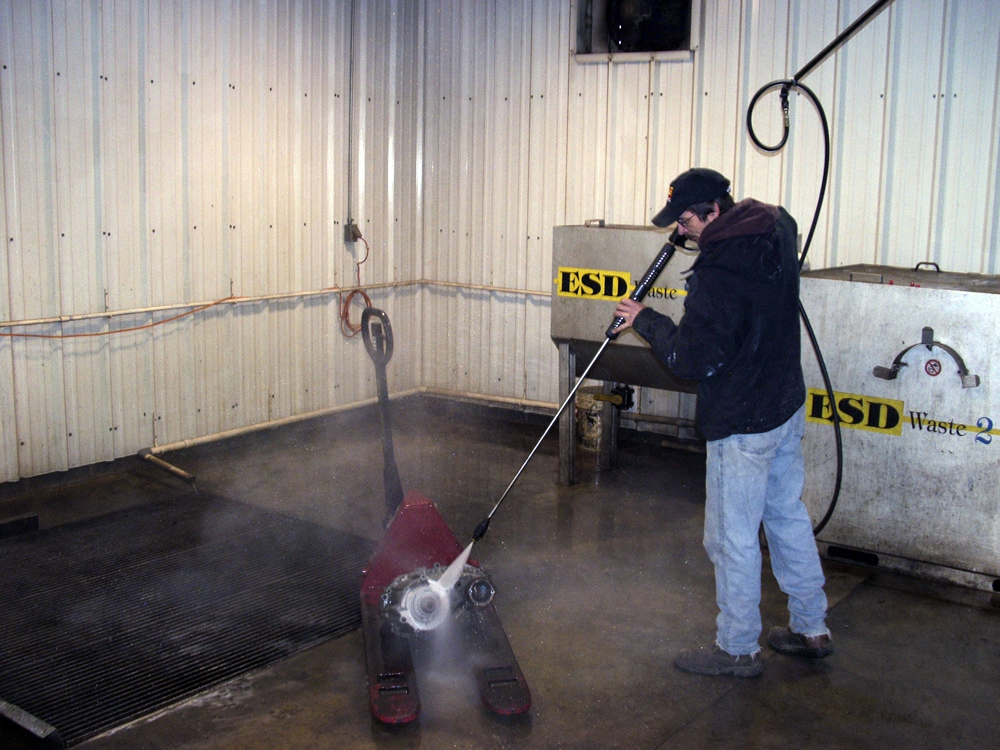 Auto Recyclers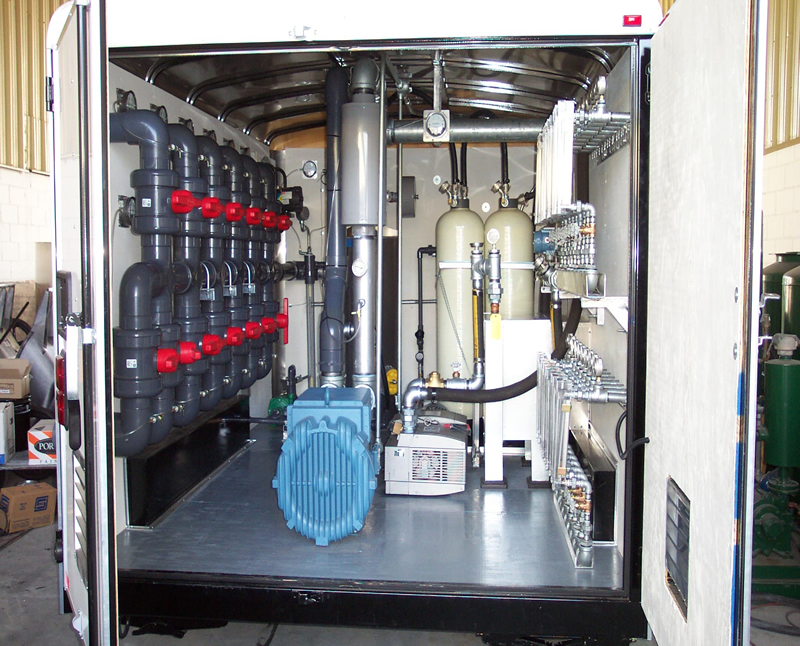 Soil and Groundwater Remediation
The products ESD Waste2Water has available are for: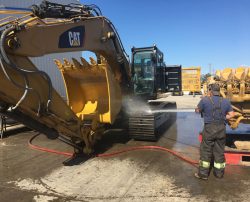 Equipment Washing Stations
One of our most popular products is our versatile, efficient, cost-effective portable wash rack for washing vehicles, parts, and equipment. Our portable wash racks make washing your parts or equipment easy. Whether you have a fleet of cars, rental equipment, trucks, forklifts, bulldozers, or even a small plane, you can set up these equipment wash stations virtually anywhere for easy, efficient washing of your equipment.
Set up your wash rack at your headquarters, a remote location or a job site — it doesn't matter, because you can always break it down and set it back somewhere else with no hassle. You also typically won't need a permit. These wash pads are suitable for high-pressure washing applications, as well. Save on costs, protect your property from contamination and keep your equipment in action longer and enjoy a world of convenience when it comes to washing your vehicles and equipment.
Equipment Washing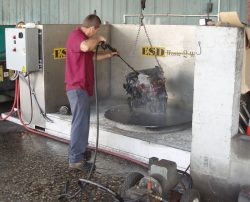 Wastewater Recycling Systems
Our wash racks work as closed loop water recycling systems. This means that all the water you use to wash your car, truck, vehicle or other piece of heavy equipment never leaves the wash rack. The dirty water goes into the wash rack sump system, through our treatment system and back to you for reuse. You use less water, and there is no contaminated waste water runoff to get into your soil and groundwater.
This system will keep you on the good side of the EPA, as well as allow you to wash your equipment without damaging your property or the property around your site with contaminated waste water.
Water Recycling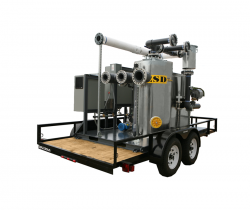 Soil and Groundwater Remediation Systems
We have a variety of remediation offerings to remove the contaminants from your soil and ground water so healthy things can thrive in it again. Remove hydrocarbons, cyanides and other toxic products from your soil and ground water, so your water is safe to drink and your soil is safe for plants to grow in.
Methods of remediating soil and groundwater differ slightly since soil and water are each a different medium with different properties, but we can use variations of biological, chemical or physical remediation for both. Our soil and groundwater remediation options include:
If you use our portable wash stations, the number of contaminants that will find their way into your soil and ground water should decrease significantly. For whatever remains, call ESD Waste2Water. We'll get those poisons out of your soil and water for a healthy overall environment your business, employees and citizens in the surrounding area can enjoy.
Remediation Equipment
Featuring our Solids Management System
We have created the ultimate in wash rack solids handling
Latest Blog
Water is an essential component of many industries. It provides cooling, nutrients and more t...