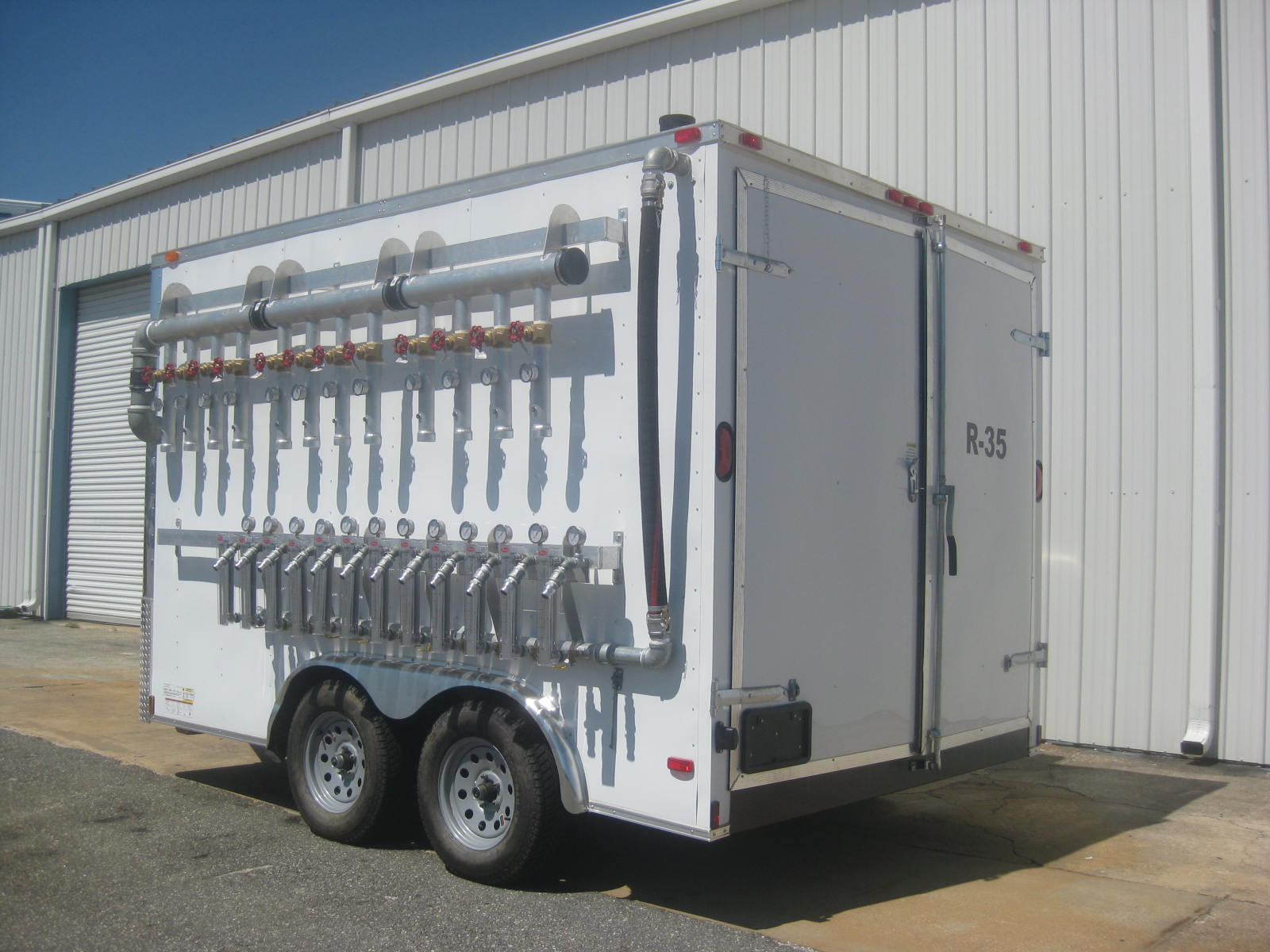 Specs of our Mobile Air Sparge and Soil Vapor Extraction System
ESD Waste2Water, Inc., a manufacturer of Wash Water and Environmental Remediation Equipment, now offers a standardized Mobile Air Sparge and Soil Vapor Extraction System for short term or long term Rental.  The standardized System provides a small portable footprint in an enclosed pre-wired / pre-plumbed dual axle trailer that meets the requirements of the majority of typical "Sparge and Vent" sites.  The 8'x12' footprint allows it to be placed onsite where modular AS & SVE manifolds can be easily mounted to the side of the trailer upon arrival.  This streamlines the installation process saving time and money all while meeting OR exceeding FDEP requirements.  The system comes standard with the following features:
UL Listed and labeled control panel
Web based monitoring and alarm notifications
ESD manufactures custom Air Sparge/ Soil Vapor Systems that integrate the two systems to meet your needs.
The Air Sparge System includes a blower or compressor, TEFC or XP motor, and a heat exchanger if required. The Soil Vapor Extraction System includes a blower or vacuum pump, TEFC or XP motor, moisture separator with high-level switch, and an inlet filter. The combined systems include a prewired, pretested, custom NEMA IV control panel.
Pressure/Vacuum gauges, flow indicators, temperature indicators and filtration can be specified per your application.
All components are fully integrated and prewired on a marine grade aluminum skid with optional custom sound attenuating enclosure.
Contact the experts at ESD Waste2Water, Inc today to learn more about the newest addition to our rental fleet (terms and rental rates) or any other Remediation Product from our full line offering.